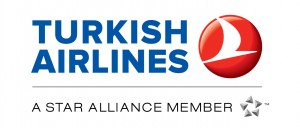 Turkish Airlines is the official airline of "ICMSAO'15" and special discounts up to %20 are offered on certain booking classes. In order to proceed with the online booking tool for Turkish Conventions please visit the Turkish Conventions website https://www4.thy.com/TKC/app/main?language=en and use the event code"096TKM15" under delegate section.
Thanks to the extensive flight network has more than 260 point flying Turkish Airlines flight map, you can use this link to explore.
Please show the event registration letter to the Sales Office of Turkish Airlines in your country if you plan to attend ICMSAO 2015 via Turkish Airlines. (096TKM15 event code)
For a list of Turkish Airlines offices please follow the link.